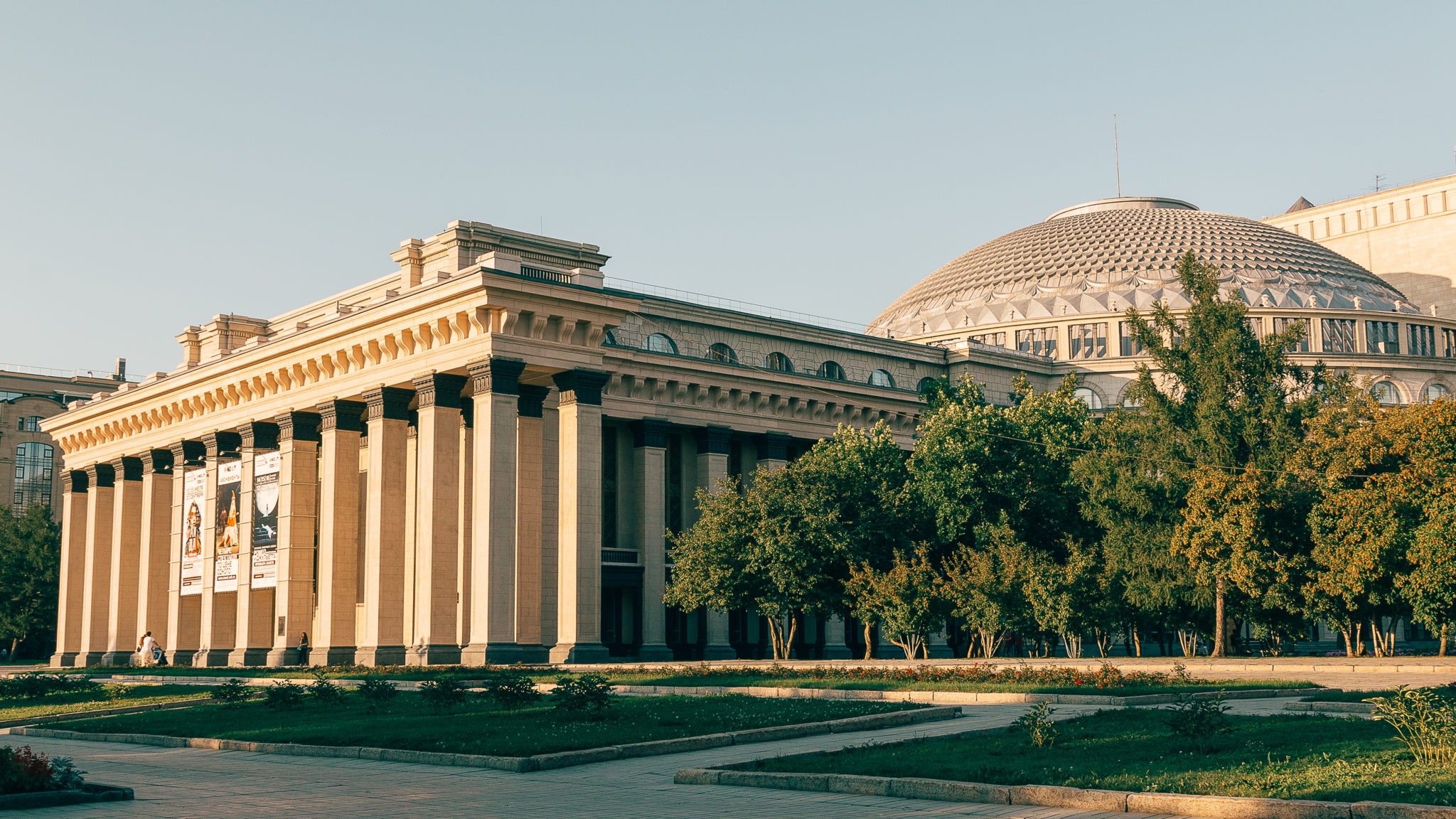 What to see in Novosibirsk
Novosibirsk is one of the youngest cities in Russia. Despite its young age, the city has become a popular tourist destination. Places of interest in Novosibirsk include not only historical sights, but also unique contemporary sites like nothing you've ever seen.
Museums
Museums is the most obvious answer to the question "What should I visit in Novosibirsk?". There are plenty of them. Some of them are quite unusual — the Museum of the Earth Evolution, the Museum of the Burial Culture, the Museum of the Sun, Nicholas Roerich Museum — while others are more traditional but no less exciting, for example, the Museum of Local History and Art.
Scientific Facilities
Novosibirsk is a city of science and advanced technologies. If you want to see how the science works with your own eyes, come to the Technopark in Academgorodok or the Biotechnopark in Koltsovo Science Town, which is based in a glass building of unique shape.
Historical Sights
Orthodox churches, Buddhist datsan and old merchant houses… If you are into history, you won't get bored in Novosibirsk. Russia — My History Museum with its unique interactive exhibition is a must-see.
Where to go in Novosibirsk
The young, modern city of Novosibirsk is a perfect place for a stroll. Just walk the main street of Krasny Avenue, go on a promenade on Mikhailovskaya Embankment or in the City Beginnings Park, and you'll connect with the spirit of the city and feel its rhythm. We recommend starting your discovery of Novosibirsk Region with its natural landscapes: you can admire the numerous waterfalls, get a breath of fresh air in the Karakansky pine forest, or climb the natural sky deck — the Berd Rocks. It's just a small portion of what is worth seeing in Novosibirsk Region!